What makes a 'Progressive' Lens Progressive?
January 19, 2022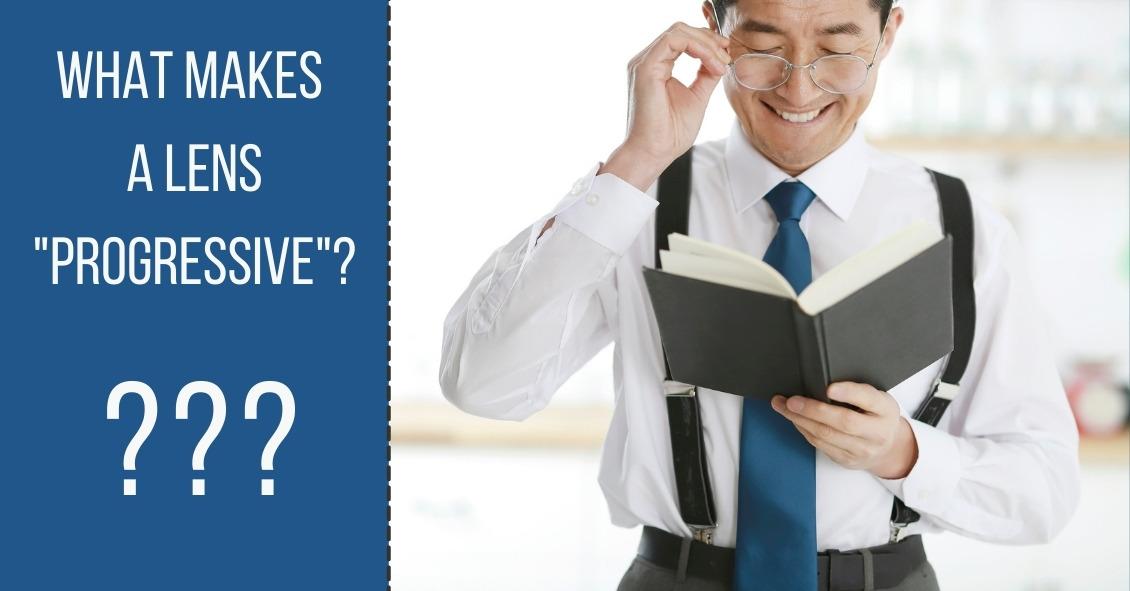 A quick explanation and background of a progressive addition lens (or PAL) is necessary i...
The doctors of Eyecare Professionals use only the most advanced technology in specialized equipment to provide their patients a precise and accurate diagnostic result and treatment option.

Optomap Retinal Exam is used by your our doctors to get an ultra-wide field view of the retina (the back of the eye).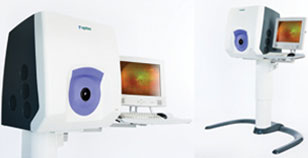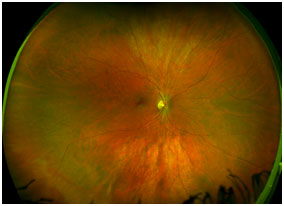 While eye exams generally include a look at the front of the eye to evaluate health and prescription changes, a thorough screening of the retina is critical to verify that your eye is healthy. This can lead to early detection of common diseases, such as glaucoma, diabetes, macular degeneration, and even cancer. The exam is quick, painless, and may not require dilation drops.
Click for more information on Optomap® Retinal Imaging
OCT imaging is clearly the most advanced retinal diagnostic imaging available.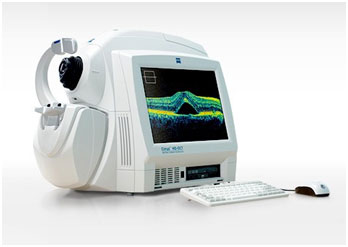 Optical Coherence Tomography (OCT) is a non-invasive imaging test that uses light waves to take cross-section pictures of your retina, the light-sensitive tissue lining the back of the eye.
With OCT, each of the retina's distinctive layers can be seen, allowing your eye care professional to map and measure their thickness. These measurements help with diagnosis and provide treatment guidance for glaucoma and retinal diseases, such as age-related macular degeneration and diabetic eye disease.
Click for more information on Optical Coherence Tomography (OCT)
The visual field test is a subjective measure of central and peripheral vision, or "side vision".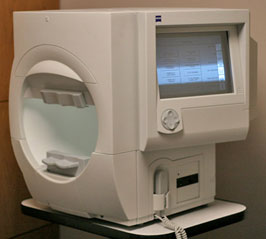 Visual field tests are used to detect blind spots (scotomas), which could be a sign of eye diseases. The size and shape of a scotoma offer important clues about the presence and severity of diseases of the eye, optic nerve and visual structures in the brain. Many eye and brain disorders can cause peripheral vision loss and other visual field abnormalities.
Click for more information on a Visual Field Test

Dry eye is a disease, so performing a TearLab Osmolarity test to determine a proper diagnosis is the first step toward relief.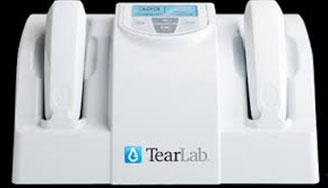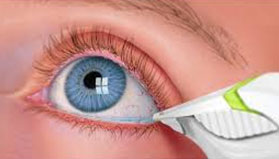 Osmolarity is the accepted standard for diagnosing Dry Eye Disease. The TearLab Osmolarity Test will give your doctor a meaningful measurement of the health and stability of your tear film. Once your eye doctor has determined your osmolarity number using TearLab, he or she can design a treatment regimen tailored to your specific condition.