Specialized Equipment
The doctors of Eyecare Professionals use only the most advanced technology in specialized equipment to provide their patients a precise and accurate diagnostic result and treatment option.


OptiLight by Lumenis® (IPL)

OptiLight by Lumenis® is a light-based, non-invasive treatment done in the area below the eyes to manage dry eye. The first and only IPL FDA-approved for dry eye management. The treatment is safe, gentle, and backed by more than 20 clinical studies.
Oculus® Keratograph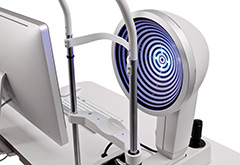 The OCULUS Keratograph® 5M is an advanced corneal topographer with a built-in real keratometer and a color camera optimized for external imaging. Unique features include examining the meibomian glands, non-invasive tear film break-up time, and the tear meniscus height measurement and evaluating the lipid layer.
Download the PDF on OCULUS Keratograph® 5M
TearLab™ Osmolarity Testing

Dry eye is a disease, so performing a TearLab Osmolarity test to determine a proper diagnosis is the first step toward relief.
Osmolarity is the accepted standard for diagnosing Dry Eye Disease. The TearLab Osmolarity Test will give your doctor a meaningful measurement of the health and stability of your tear film. Once your eye doctor has determined your osmolarity number using TearLab, he or she can design a treatment regimen tailored to your specific condition.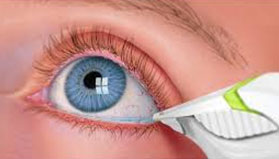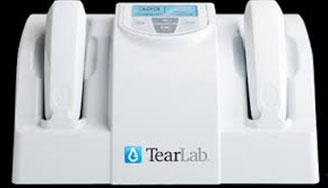 CLARUS 500 from ZEISS®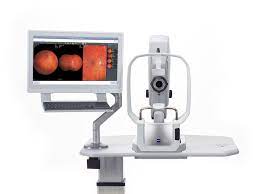 CLARUS 500 from ZEISS® is the first fundus imaging system to provide true color and clarity within an ultra-wide field of view, enabling clinicians to capture high-resolution fundus images from the macula to the far periphery.
By bringing the optics to the patient, ZEISS® CLARUS 500 helps create a comfortable, satisfying patient experience that provides images free of obstructions, such as lids and lashes, and requires fewer recaptures.
Optical Coherence Tomography (OCT)
OCT imaging is clearly the most advanced retinal diagnostic imaging available.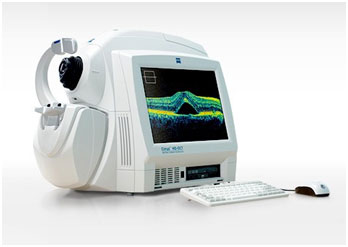 Optical Coherence Tomography (OCT) is a non-invasive imaging test that uses light waves to take cross-section pictures of your retina, the light-sensitive tissue lining the back of the eye.
With OCT, each of the retina's distinctive layers can be seen, allowing your eye care professional to map and measure their thickness. These measurements help with diagnosis and provide treatment guidance for glaucoma and retinal diseases, such as age-related macular degeneration and diabetic eye disease.
Click for more information on Optical Coherence Tomography (OCT)
Visual Field Analyzer
The visual field test is a subjective measure of central and peripheral vision, or "side vision".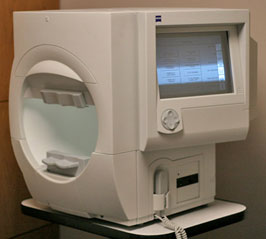 Visual field tests are used to detect blind spots (scotomas), which could be a sign of eye diseases. The size and shape of a scotoma offer important clues about the presence and severity of diseases of the eye, optic nerve and visual structures in the brain. Many eye and brain disorders can cause peripheral vision loss and other visual field abnormalities.
Click for more information on a Visual Field Test