Low Vision Services & Products Offered July 2018!
June 4, 2018
A new service for low vision patients is now being offered at Eyecare Professionals! Dr. William Kus...
Dr. William Kusek, Optometrist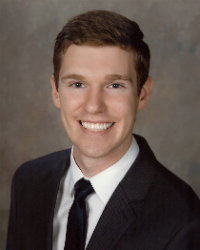 Dr. William Kusek grew up in Albion, NE and earned his undergraduate degree in biology from Creighton University. In 2016, he graduated magna cum laude from the Illinois College of Optometry as a Gold Key Honor Society member. Dr. Kusek completed a residency program at the Southern Arizona VA Healthcare System in Tucson, where he focused on low vision rehabilitation and treating ocular disease. He is a member of the Nebraska Optometric and American Optometric Associations. Dr. Kusek enjoys hiking, biking, running, and spending time with his wife and son.